Oleg Brusilovsky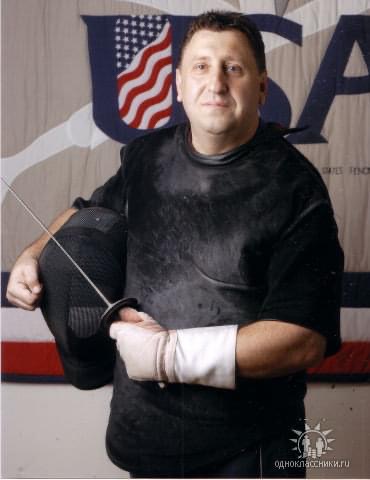 Foil Coach
718-614-0437
Oleg is a foil coach and master with 40 years of fencing experience.
He has masters degree in physical education and Fencing from Kiev Institute of physical culture.
Oleg is the former Soviet union medalist.
Five time Ukrainian national champion and Soviet union Junior champion.
He has represented Ukraine and Soviet union in the world championship and many international tournament over his 15 years as a Fencer.
Oleg has worked at Fencing Academy of Westchester, where several of his student have become national champion (Sylvie Binder national champion Y12, Leanna Semel Junior Olympic, second place and Madelon Rosenfeld veteran national champion and world finalist).
Prior to that he served as the foil coach at blade, fencing club in New York City, where he trained a member of United States national foil national team.
2013-15 foil coach at Carnell University
2917-present foil coach at St. John's University
Notable Students:
Sylvia Binder – 2016 Cadet world champion
Zach Binder – Y10 nation national champion
Andas Németh – 2017 NCAA champion
Peter Brook – 2017 national bronze medalist
Katorzyna Lahmam – 2019 NCAA silver medalist 2021 Polish national champion, Top 16 World Cup Shanghai, and Algier
Cesar Colón – 2021, NCAA bronze medalist